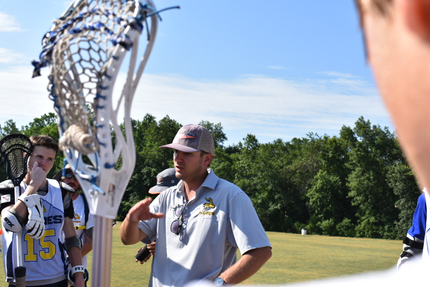 Christian Harris
Christian is a New Canaan, CT native. He graduated from the Peddie School '05 in New Jersey where he led the team in points his senior year. He then went on to play Division I at the University of Hartford '09. He has been coaching for over ten years starting out by doing camps all over the country in college.
While attaining his Masters Degree in Curriculum and Instruction from the University of Denver, he coached under legendary coach, Bryan Perry at Cheery Creek High School in Greenwood Village, Colorado . He helped the Tierney's with their Denver Lacrosse summer camps. He has coached with the Powell Brothers and their camps all over the country.
He moved to Savannah in 2014 and took over operations of Coastal Empire Lacrosse where the participation has seen over 50% increases in its first two years. He founded the Hares program in 2015 and has see the teams develop and improve under specific philosophies and saw the 18U win a Fall tournament bracket (the first for the program) in Myrtle Beach, 2018, as well as a runner up champion in Ravenel of the same year.
Recently, he has accepted a position as the Assistant Men's Lacrosse Coach for the Savannah College of Art and Design, here in Savannah, Georgia. He is still the Director of Coastal Empire Lacrosse, and the Top Left Hares.