Top Left Premier Academy
JUNE 10-13 on Daniel Island, SC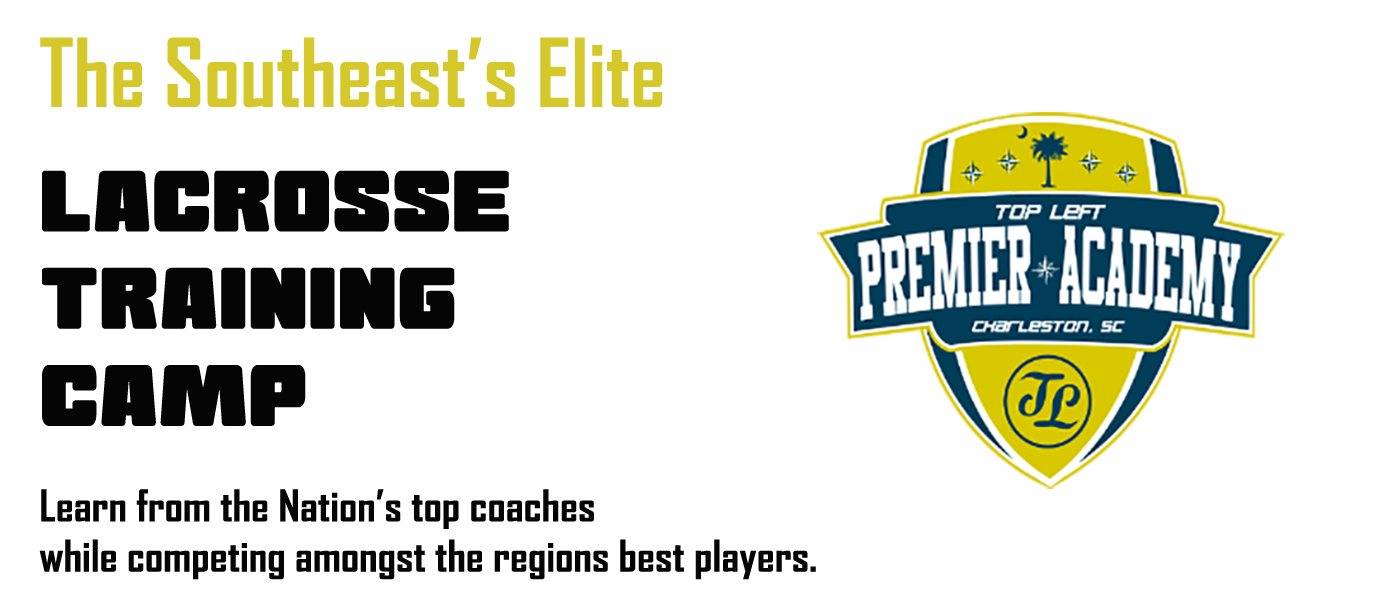 INVITATION
The TLPA is catered to advanced lacrosse players. To ensure an competitive level, the participants are invited and selected by Top Left
INSTRUCTION
Repetition of Fundamental skills, curbing bad habits, innovating, tweaking, fine tuning. Mastering position specific skills.
TECHNICAL SKILLS
Goalie Positioning and Saves · Defender's footwork, checking ability, defensive awareness · Offense stickwork, shooting, IQ
ATHLETICISM
Pro Performance Athletics will lead a combine for the high school players the first day. Throughout the three days PP will start the day directing lower body lifting and conditioning workouts
TREATMENT
We host keynote speakers, and every high school player gets a player evaluation from coach assessments.
Grad Years | 2020-2021-2022-2023
June 10: 5:00 – 8:00 pm
June 11 & 12: 8:30-12:00 pm
Governors Park, Daniel Island SC
Grad Years | 2024-2025-2026
June 11, 12 & 13: 9:00 – 2:30 pm
Etiwan Park, Daniel Island SC
Lower school
Grad Years | 2027-2028-2029
June 11, 12 & 13: 9:00 – 12:30 pm
Etiwan Park, Daniel Island SC